[ad_1]

the newYou can now listen to Fox News articles!
Twitter Users erupted after discovering a video on TikTok that showed Biden's new administration Misinformation Governance Council The CEO sings a revised version of Mary Poppins' song "Supercalifragilisticexpialidocious" designed around "information laundering."
"You can just call me Mary Poppins for misinformation," Nina Jankovic tweeted in February 2021, and attached a link to her musical revenge.
Jankovi? chirp On Wednesday, she was "honored to serve on the Biden administration at DHSgov and help shape our efforts to combat disinformation," after which interested users began looking at the new board leader's previous tweets to find out more about the mysterious new part of the Department of Homeland Security.
DHS Minister Alejandro Mallorcas broke the news when he testified on Wednesday that DHS was setting up a "Disinformation Management Board" to combat disinformation before 2022 midterm elections.
White House defends DHS board: 'I'm not sure who's opposing this effort'
A number of accounts of disbelief, amusement, and anxiety reacted after the discovery of Jankowicz's misleading song.
Veteran Hollywood actor James Woods wrote on Twitter: "This definitely should enter the 2022 time capsule. #MinistryOfTruth."
"This is who the government is trying to assign to organize your speech," Senator Ted Cruz, R-Texas, wrote.
"Is this a joke?" former Georgia congressional candidate Barrington Martin asked.
Florida Governor Ron DeSantis' press secretary also threw his weight on the video: "I mean, I've written an entire book based on the premise that you can be a CIA agent and also ~marginalized~ at the same time, so she's the perfect watchdog Kane for the Biden regime," she wrote. Christina Buchou.
Musk breaks silence on formation of Biden board after Twitter purchase: "Worrying"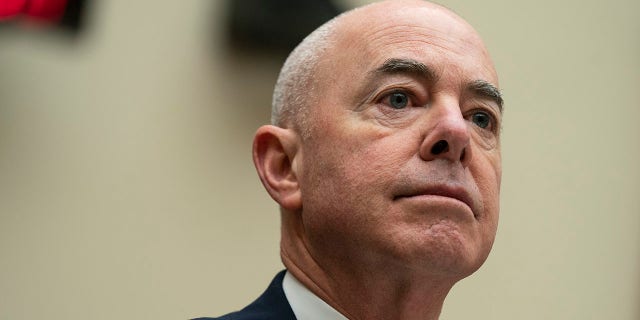 "I'd like to apologize for this on behalf of everyone in the theater," author and columnist David Marcus quipped.
"This can't be real. But…" The Hill columnist Joe Concha tweeted.
Clay Travis, founder of OutKick added, "This is the new Biden administration's chair of the Department of Truth, Nina Jankovic. She's in charge of truth and fiction in America. Every time you think the Biden administration couldn't get more ridiculous."
Author and political commentator Ajit Datta responded with scathing nihilism when he said, "Who would have thought that the collapse of the greatest empire in the world would be so funny…"
Meanwhile, RealClearPolitics co-founder and president Tom Bevan responded in disbelief. "Wait, is this real? I thought it was a joke or a fake or something," he wrote.
"God help us," writer Mark Davis wrote in a candid tweet.


[ad_2]