[ad_1]

the newYou can now listen to Fox News articles!
The Minnesota Twins multiply the Detroit Tiger In a bizarre – and comedic – win on Tuesday night, the two teams were left baffled at the end.
The twins were down by one in the bottom ninth place when Gregory Soto walked past Trevor Larnach and Jiu Urcella. That was when Miguel Sano, the Twins' final blow, hit a linear drive into the right field that had just snapped a Robbie Grossman's gauntlet.
Giants Pedersen Hiking Tranquility with Monster Home Run
What followed was a misreading of Sano and Ursula. Sano ran for second after a throw to the home plate went too far, forcing Orcilla to run to third. The only problem is that Lanche got trapped at the base.
CLICK HERE FOR MORE SPORTS COVERAGE ON FOXNEWS.COM
Tiger catcher Eric Haas threw the ball to third, but the ball soared over the head of Khymer Candelario, resulting in the twins winning the game 5-4.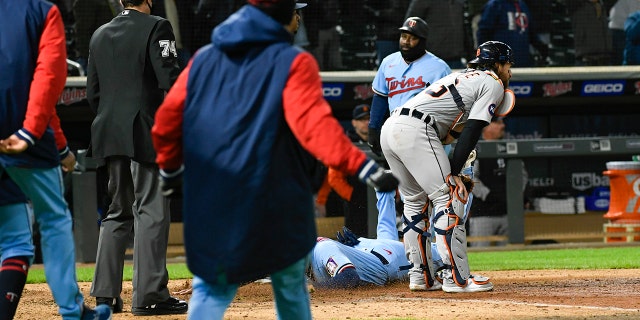 "It's a painful loss," Tigers manager AJ Hinch said after the match.
"His grip wasn't good," Haas said of the foul. "I grab a big clay ball and just float around with it."
But Minnesota won't complain about victory.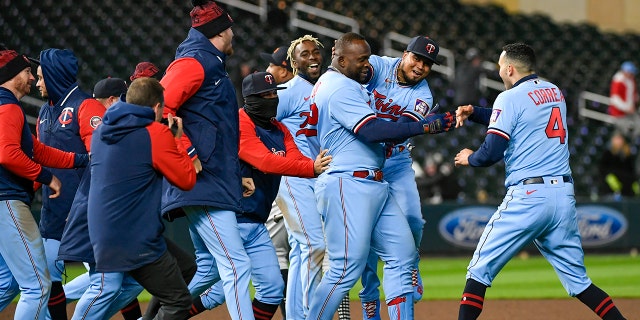 "Every now and then you pull away and throw your hands in the air, smile, and take a win," said coach Rocco Baldele. "We made some boo-boos on the bases, somehow made our way out of it and smelled like roses."
The Associated Press contributed to this report.
[ad_2]