[ad_1]

One of the masterminds from Walt Disney Company behind the ongoing battle with Florida Governor Ron DeSantis on the parental rights bill is stepping down.
Disney CEO Bob Chabek said in a memo to employees Friday that Jeff Morrell, the company's chief corporate affairs officer, is leaving.
He wrote in the note he received Limit.
Chabek said his company has no shortage of talent after Morell stepped down.
The company has also adjusted its leadership in relation to public affairs and government relations.
Kristina Schack, a former communications assistant in the Biden administration who served as chair of the COVID-19 vaccine awareness campaign at the White House, has been named executive vice president of global communications.
Shack will lead the company's communications efforts and report to Chapek.
Disney also moved its general counsel, Horacio Gutierrez, to lead government relations and global politics.
Morell has reportedly admitted that he is not fit for the job.
Wrote in a separate note which I have seen financial times.
The Epoch Times has reached out to Disney for comment.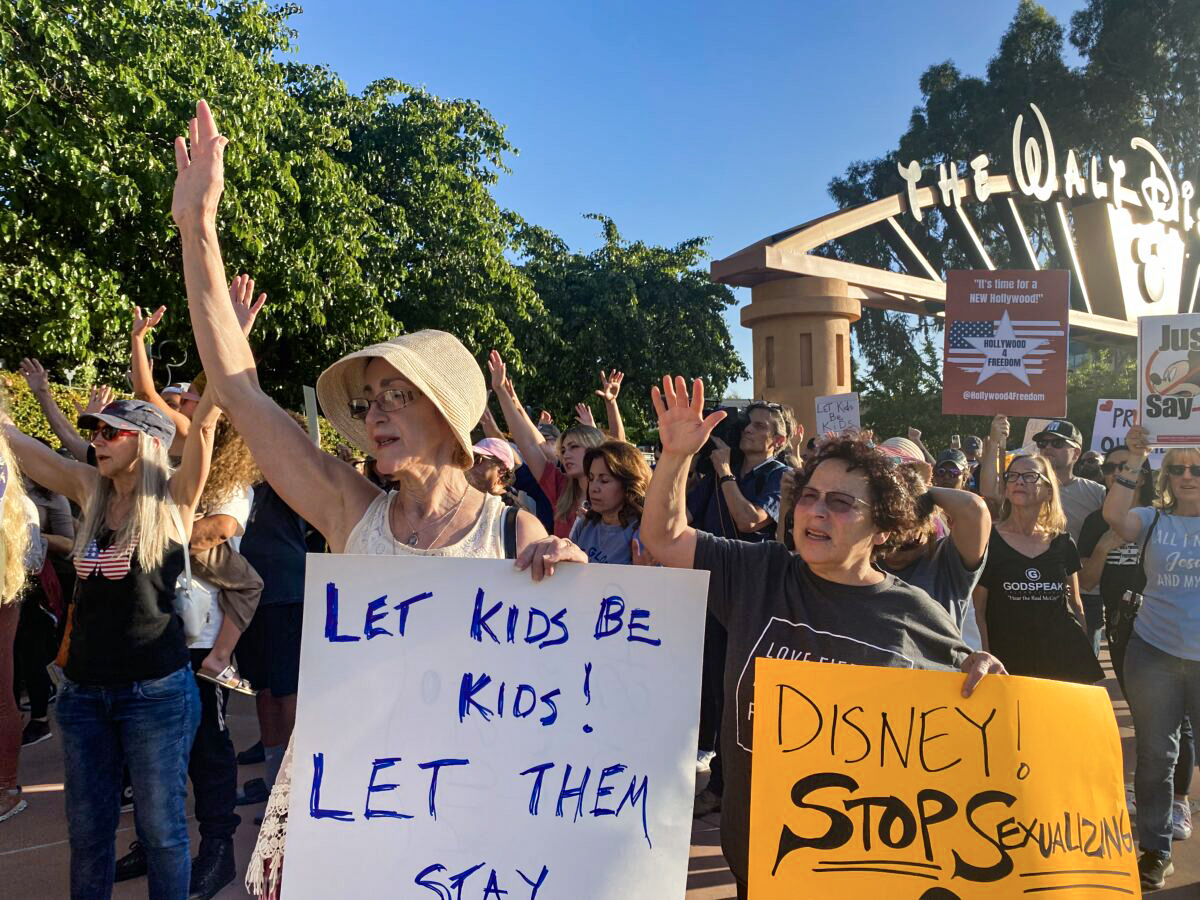 The outgoing Head of Communications was appointed to this position less than four months ago. His departure came as no surprise to many after the company faced a chaotic showdown with the Florida governor.
Disney entered a saga with Florida after the state passed the Parental Rights in Education Act, which prohibits teachers from directing instruction on topics of sexual orientation and gender identity to children under third grade. Supporters of the measure said that teaching young children about such topics is inappropriate and tantamount to grooming.
The House of Mouse criticized the bill, saying it "never should have been passed and should never have been signed into law". The company also claimed it had a "target" to repeal or repeal the law.
The disagreements sparked a confrontation between Disney and DeSantis' management.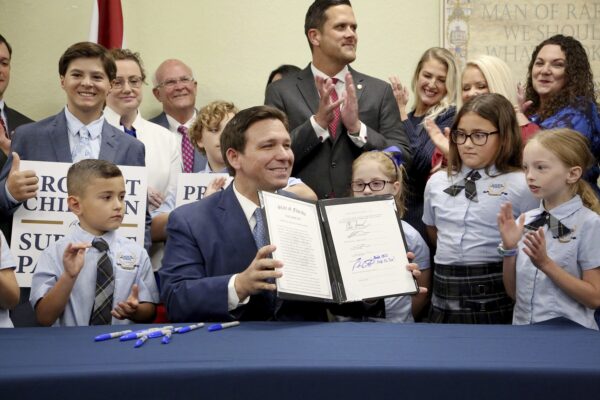 DeSantis signed a bill on April 22 to revoke Disney's autonomy status in Central Florida after the bill was passed by the House and Senate.
The law will eliminate the 55-year-old Reedy Creek Improvement Area and several similar areas by June 2023. The measure allows for those areas to be re-established under the circumstances.
It could have significant tax implications for Disney, which operates a series of theme parks in its 25,000-acre area.
"Incredibly, they say, 'We're going to take away parental rights in Florida,'" DeSantis said, referring to Disney's leadership. We consider it a provocation, and we will resist it."
Read Chapek's memo to staff, obtained by Deadline:
a team-

I am writing to share the news that Jeff Morrell, our Chief Corporate Affairs Officer, is leaving the company to pursue other opportunities. Fortunately, the strength and experience of our current leadership team – including relatively new hires – means there is no shortage of talent to direct our reputation-driven jobs. With Jeff gone, I'm happy to share the following changes:

First, Christina Shack will lead the communications efforts at The Walt Disney Company, where she will serve as Executive Vice President, Global Communications reporting directly to me. In this expanded role, Christina will oversee corporate and sector communications and will remain our principal spokesperson. Our Business Division and Content Communications leadership will continue to provide dual reporting to both division leadership and corporate communications, now led by Christina.

We are very fortunate to have Christina with us at this important time. Her 30+ years of experience includes roles that led President Biden's COVID-19 vaccine education program, Instagram communications, and leadership positions in political campaigns and the Obama White House. Christina has a strategic approach and collaborative style, as well as constant optimism and a strong appreciation for our brand and its place in the world. These traits will be invaluable as they serve to protect and enhance our reputation, and I am pleased to work closely with them.

Thereafter, Global Government Relations and Public Policy will now be led by our General Counsel, Horacio Gutierrez. Since joining the company earlier this year, Horacio has seamlessly integrated into the Disney family, quickly becoming an important advisor to me and the leadership team on a wide range of issues. His extensive experience in leading these areas will be incredibly useful in spearheading our efforts.

In addition to his current direct reports, Susan Fox, Senior Vice President of Government Relations, and Yvonne Bay, Senior Vice President of External Relations for Greater China, will join Dorothy Atwood, Senior Vice President for Global Public Policy, reporting directly to Horacio.

Finally, Jenny Cohen, Executive Vice President of Corporate Social Responsibility, will now report to me alone in her role in leading our CSR and ESG efforts. Jenny is a strong leader, and she has done an incredible job of updating our approach in key areas such as environmental sustainability, community investing, and philanthropy.

I am incredibly confident in this team, and I look forward to working with them and all of our leadership to prepare Disney's path for the next 100 years of extraordinary entertainment and experiences.
Jack Phillips contributed to this report.
[ad_2]